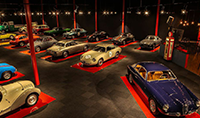 G COLLECTION | gcollectioncars.com Exclusive Catering Company
G Collection is a rare and unique entertainment and dining venue that is sure to amaze and impress even the most discriminating clientele. This venue is an experience in entertaining that is unmatched anywhere in the world. The central focal point of this experience is a world-class classic automobile collection.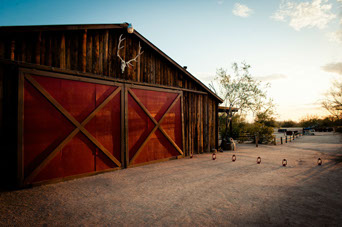 DESERT FOOTHILLS | desertfoothills.com
This breathtaking Sonoran Desert venue provides an unforgettable event for intimate groups as small as 50 to large events over 1000. Our North Scottsdale/Phoenix venue is THE choice for all event planners looking for that unique venue for the corporate event or destination wedding.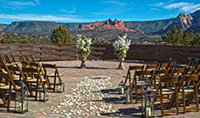 AGAVE OF SEDONA | agaveofsedona.com
From the unconventional to the more traditional affairs, the Agave of Sedona can accommodate a range of styles and needs. Charity galas, fund raisers, holiday parties, Mitzvahs, corporate functions, association dinners and employee appreciation dinners are just a few of the events we embrace.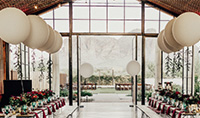 THE PASEO | thepaseovenue.com
Carefully placed at the foot of the majestic Superstition Mountains, The Paseo is a romantic, completely unique, private outdoor venue.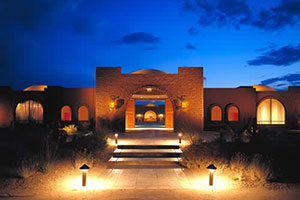 LOS CEDROS | loscedros.com
You can experience the rugged beauty and breathtaking sunsets of the southwest, all while casually sipping a fine wine in the elegantly refined surroundings of Los Cedros. Guests can partake of the best of multiple cultures and worlds. The focus of any event can be tailored from western and equine, to an exotic Moroccan motif.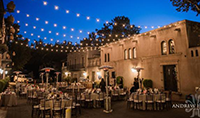 TLAQUEPAQUE | tlaq.com
The unique ambiance of Tlaquepaque a fiesta is always in the air. Tlaquepaque has everything a client needs for a fabulous event. There are several patios and an upper terrace with stunning views of Sedona's Red Rock splendor, and all can be easily transformed into the perfect event space.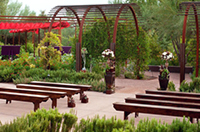 DESERT BOTANICAL GARDEN | dbg.org
The Spectacular surroundings of Desert Botanical Garden are ideal for unique and beautiful events with breathtaking sunsets and unmatched charm. Choose from open-air pavilions, scenic courtyards, and historic settings for a day or evening use.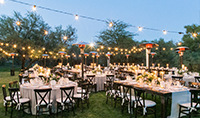 RIO VERDE RANCH | site to follow
Description to follow…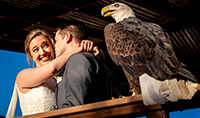 LIBERTY WILDLIFE | libertywildlife.org
Liberty Wildlife envisions being a permanent community resource, a place to instill compassion and stewardship in young minds and a place to reconnect the public with the beauty and benefits of native wildlife and habitat. Liberty Wildlife envisions a time when the community as a whole participates in the safekeeping of the natural world.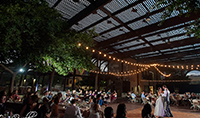 HERITAGE SQUARE | heritagesquarephx.org
Brick walkways line emerald green manicured lawns under a canopy of seasonally colorful shade trees and lead to the Lath House Pavilion. This contemporary structure, influenced by 19th Century concepts of a botanical conservatory and gazebo, is perfect to handle a large number of guests. In this setting, there is room for dining, dancing, and entertainment.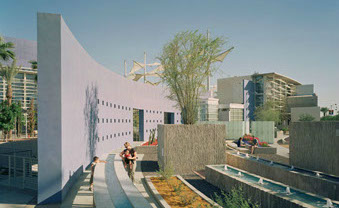 MESA ARTS CENTER | mesaartscenter.com
Whether you're planning an elegant outdoor wedding ceremony, a stand-out theater performance, or an all-day corporate meeting, our Event Services staff will provide personal attention to ensure your event is a spectacular success. Our wide range of facilities across three campuses in the heart of Downtown Mesa offers multiple options for every vision and budget.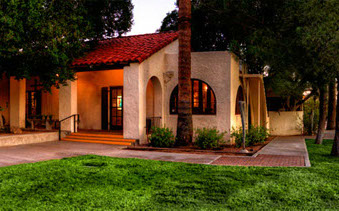 SHEMER ART CENTER AND MUSEUM | shemerartcenter.org
Whether you are planning an intimate ceremony or elegant reception, the Shemer Art Center is the ideal location for every occasion. We encourage you to tour the Shemer and discover the many venues available for a ceremony, cocktail hour, reception, rehearsal dinner, anniversary party, birthday party, Bar Mitzva, memorial service, corporate and non-profit meeting, retreat, luncheon, or holiday party.
Contact Us For Help Planning Your Next Event
We Can Help

Planning your event presents many challenges… That's where we come in. Let us help you create a one of kind culinary concert containing elements of great food and service your guests will remember!
Contact Us

If you'd like help now or have questions, just contact us .
3035 N Maple, Mesa, AZ 85215
Phone: 602.628.1534
Fax: 480.588.8408
info@creativehandscuisine.com