At the end of January we got the chance to participate in our sister company, Secret Garden's BIG open house! There were a variety of vendors present including florists, wedding planners, DJ's, photographers, bakers and of course Creative Hands Cuisine! It was a beautiful afternoon and the garden was decorated to perfection! Scroll below to see some of the amazing photos captured by Laura Segall Photography.
Upon arriving at Secret Garden, visitors were greeted by our latest addition, a 1955 vintage Chevy. This beauty can be used as a coffee bar, dessert stand, a place for signature drinks and anything else you can imagine. A perfect addition to any event.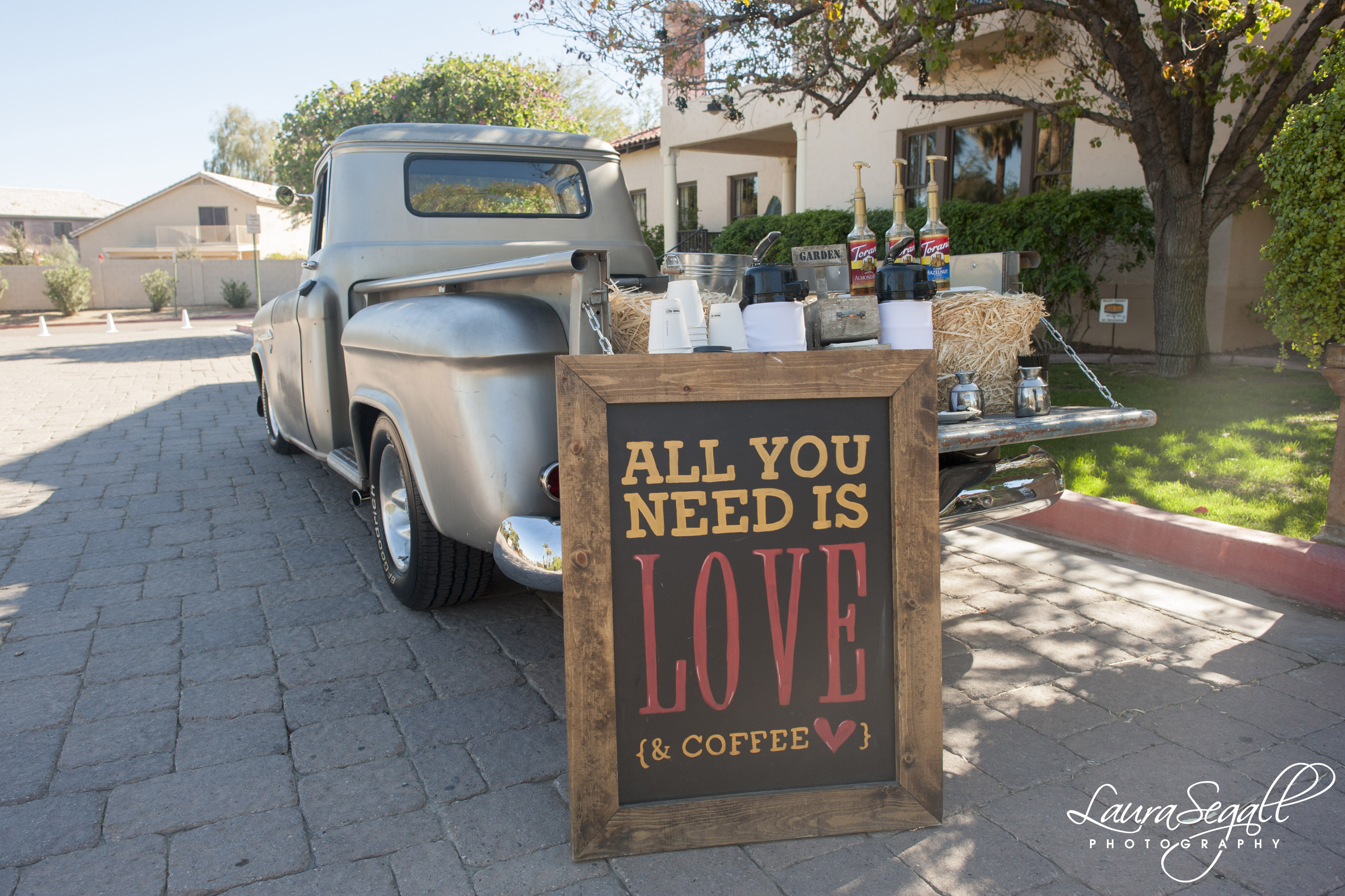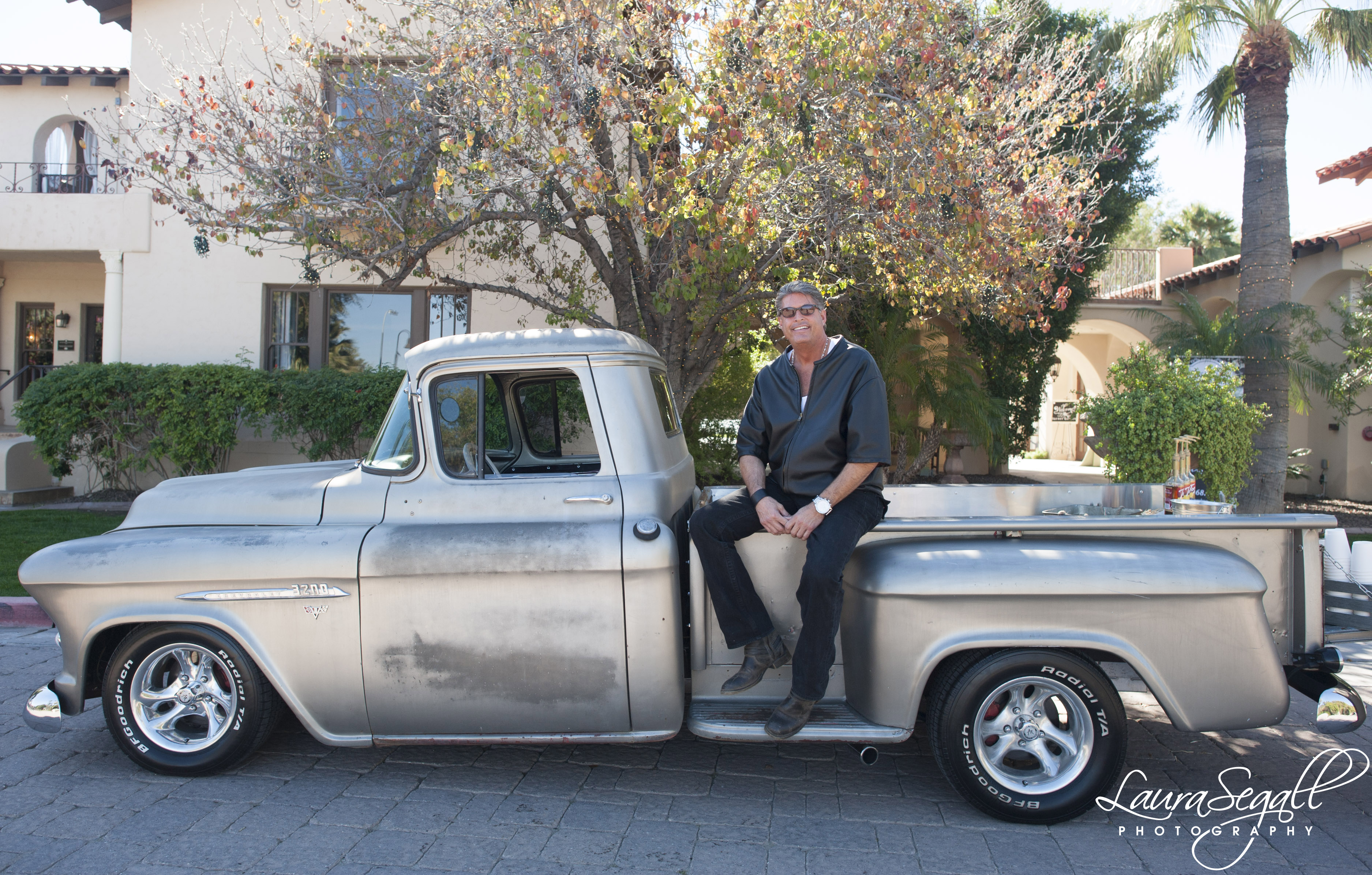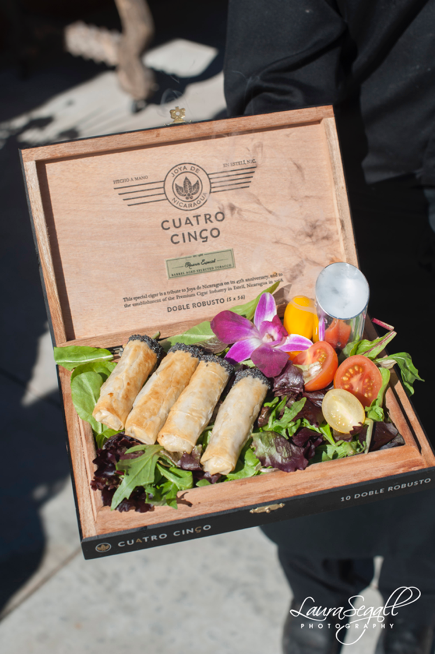 Our Creative Hands Cuisine staff was present with hand passed Hors d'oeuvres such as these Gorgonzola Cigars.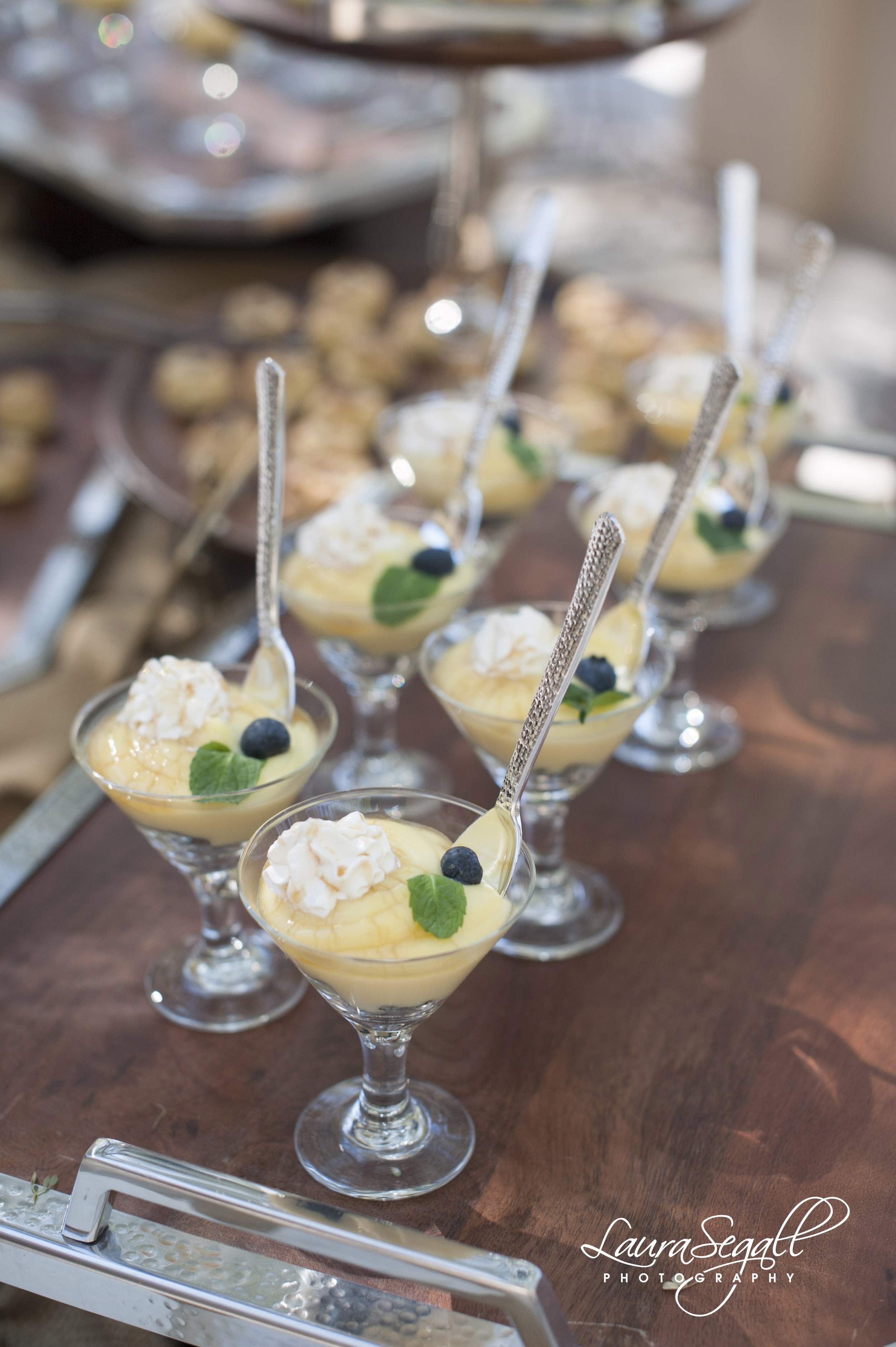 No event is complete without a dessert bar and we made sure ours had some of the best sweet treats.
Salted Caramel Budinos and Hazelnut Cream Puffs were presented perfectly on this sweet stand.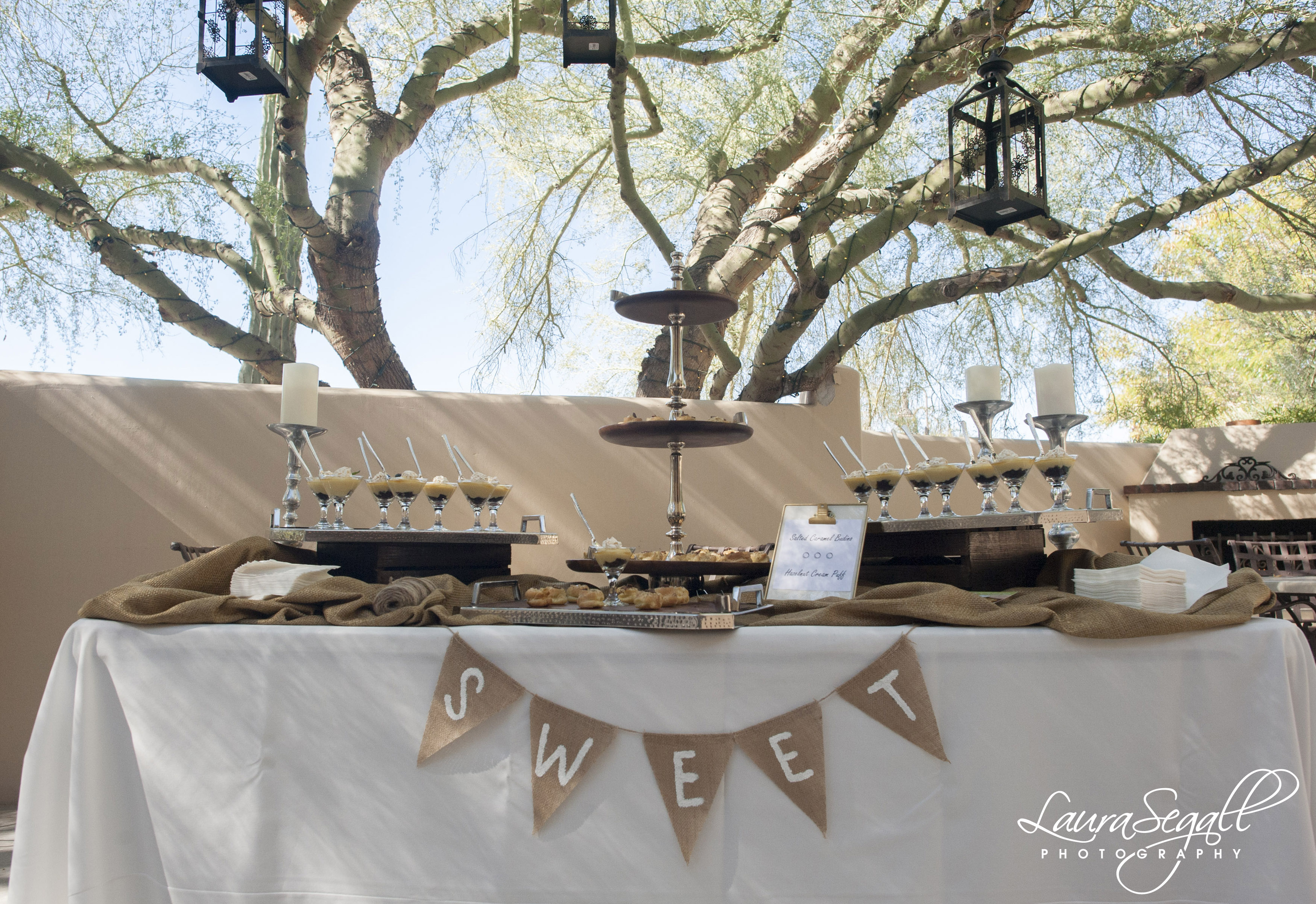 We weren't they only ones who had a sweet tooth that day! Inspired Sugar was also there with some of their amazing cupcakes, cookies and cake. They recommended not sampling one but all sweets available including Raspberry Lemonade and Snickerdoodle Cupcakes in order to pick your favorite!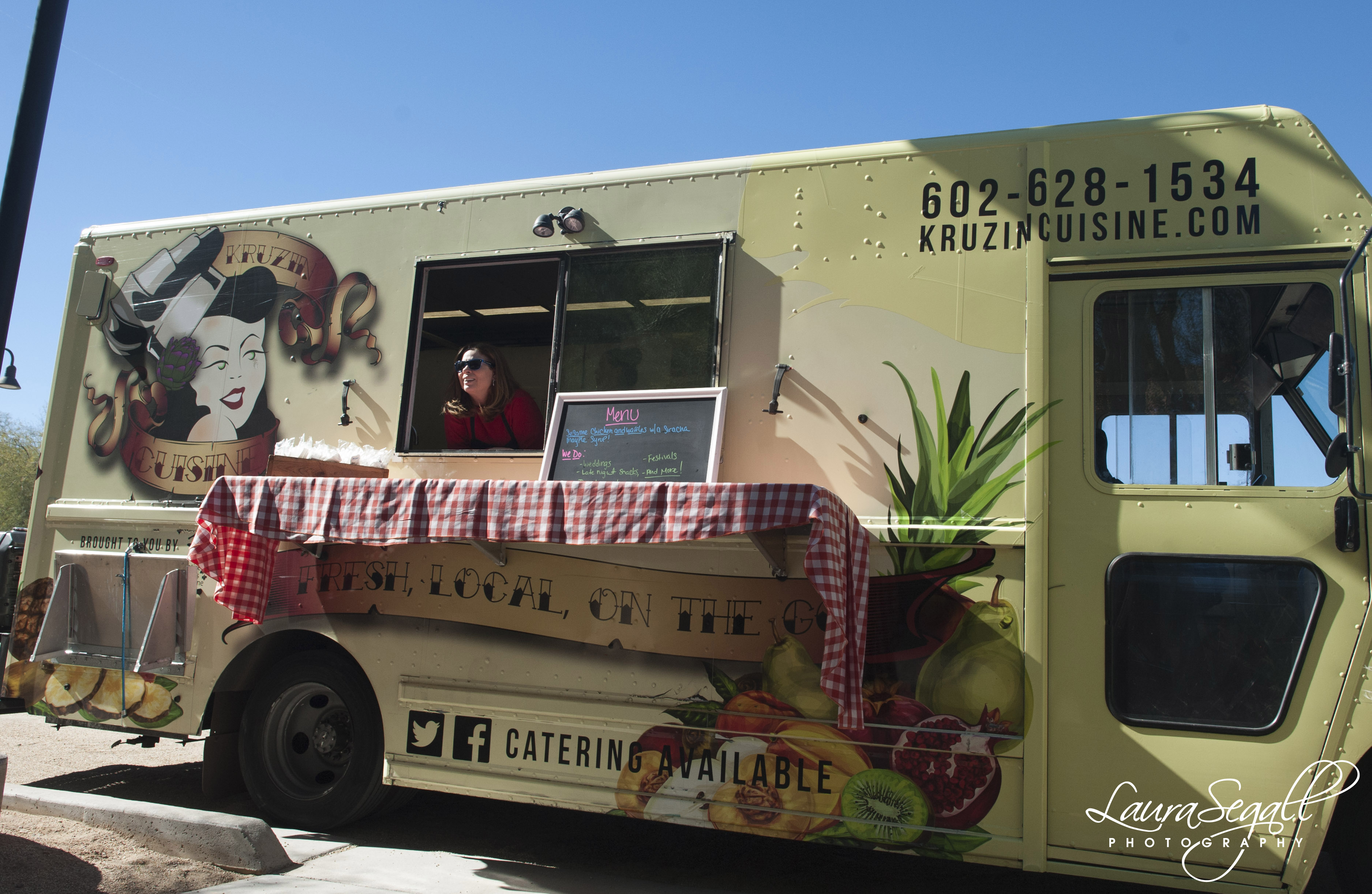 Kruzin Cuisine food truck was serving delicious Chicken and Waffles with a Sriracha Maple Syrup. Try saying that without your mouth watering.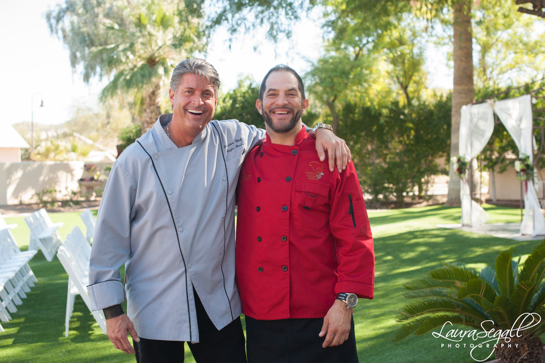 Creative Hands Cuisine and Secret Garden owner/Head Chef Doug (left) and Chef Ben (right). The makers behind the delicious food options!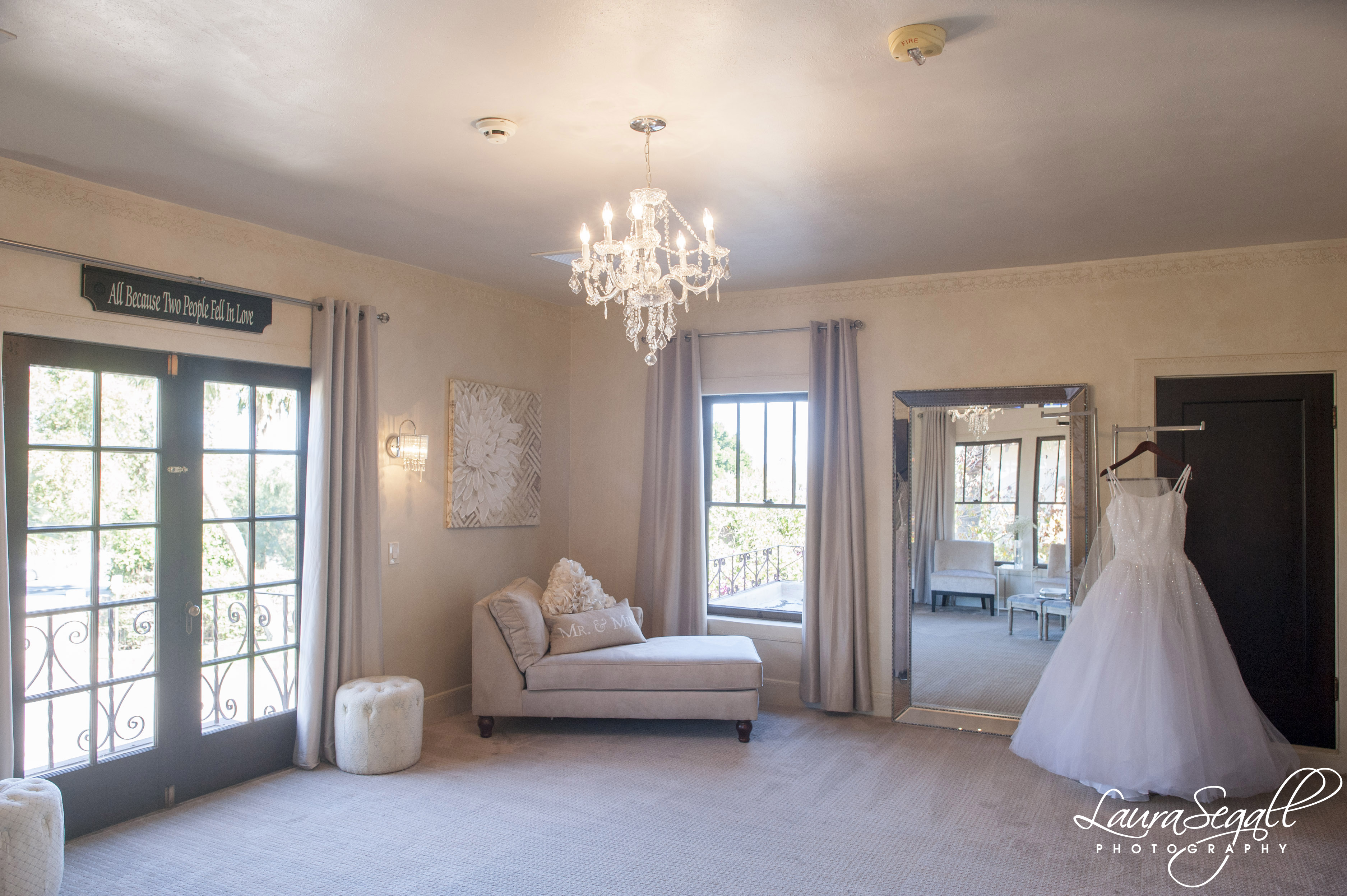 The Secret Garden's recently renovated bridal suite was open for viewing. Such an elegant addition to the venue!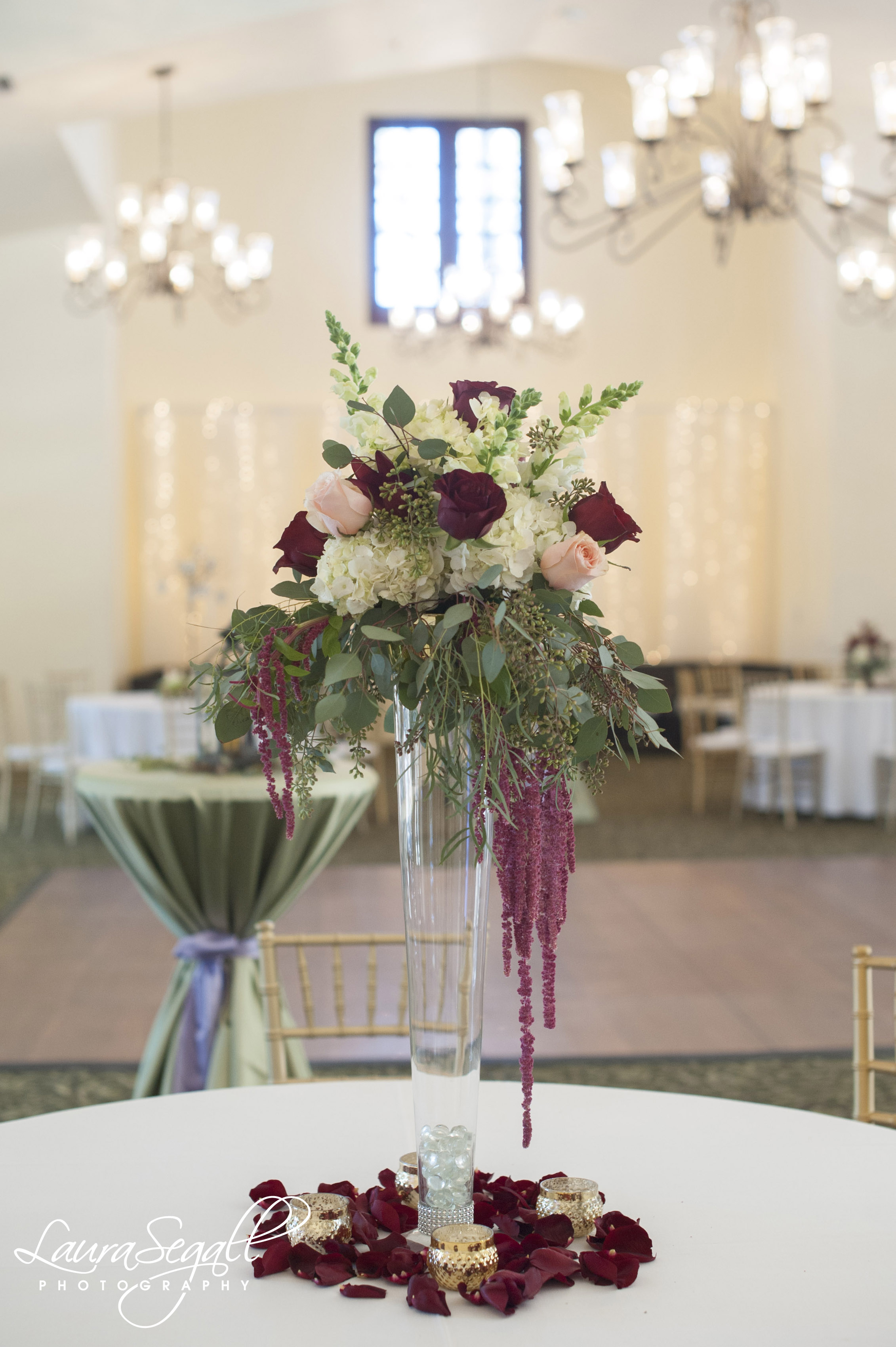 Gorgeous floral arrangements by Rita's Floral Designs were the perfect touch to the pavilion and spaces around the garden.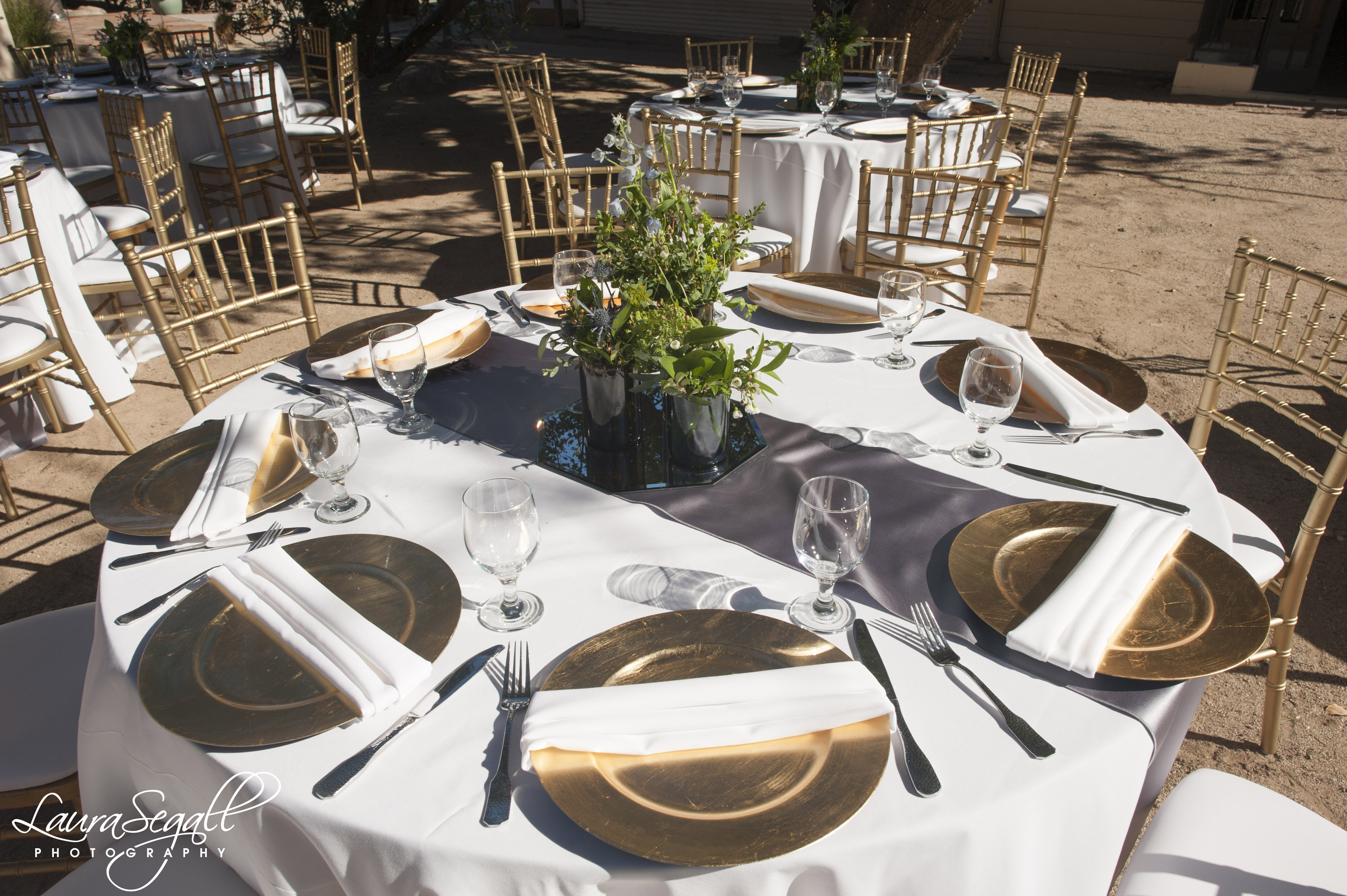 A perfect way to spend a Sunday afternoon at Secret Garden filled with great food, music and beautiful décor to gape at. We can't wait to do it all over again!