There are many things in life that just go hand in hand like spiced cherry pie on the Fourth of July, iced tea and prickly pear lemonade, and MOST importantly pool parties and a vast display of lip-smacking food!
Here at Creative Hands Cuisine we always try to take a traditional event and make it totally original. Pool parties don't have to be the same! So let us inspire your next summer get together!
TableScaping
You've heard of landscaping but have you heard of tablescaping? It can be fun to create elements of height and create an artistic display of what you're offering to guests. Highlight your favorite foods for your next get together by setting your display table with different wooden crates, swings, lanterns, or ladders!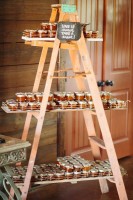 Wine Pops!
Pair this mixture of Mosato, Raspberry and Peach with your delectable spread and you'll have everyone talking about your pool party for months to come!
Why not add tequila lime skewers to enhance the freedom of summer! Keep people wanting more without all the fuss of plates (and clean up later) this will keep the party flowing and will encourage people to eat in between water log matches 😉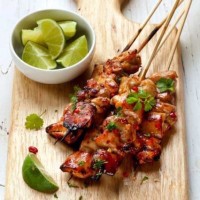 Cool Pool Fact: An hour of vigorous swimming will burn up to 650 calories. It burns off more calories than walking or biking. So, burn a few more and invite friends and family who will keep you laughing!