Weddings are such an exciting event whether you're in the wedding party or attending as a guest. Love and food and dancing and booze, why turn down an invite?! It's nice to take a little something home with you to remember the awesome time you had! Wedding favors are a perfect way to say "THANKS" to your guests and let's be honest who doesn't love party favors. Bride and Grooms are getting so creative lately that we thought we'd share some of our favorites!
SUCCULENTS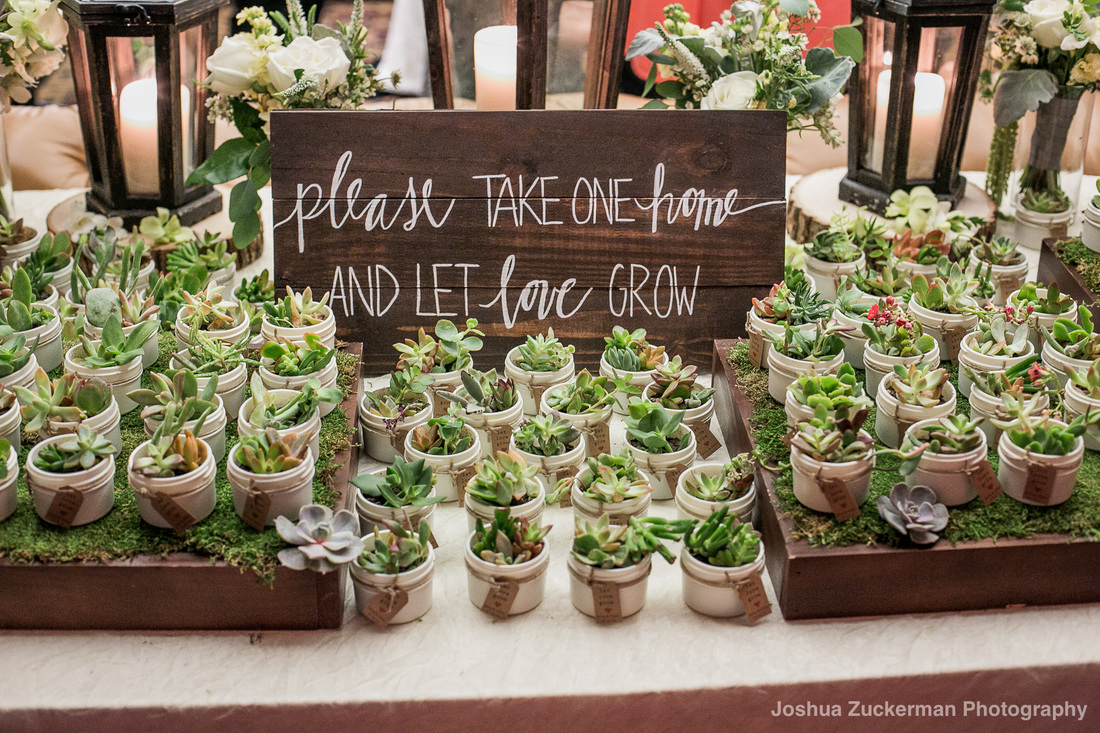 Succulent favors aren't just found in the dessert but all the way to the
Midwest weddings and beyond. We can't argue with that because
they're so stinkin' cute. Low maintenance little plants that your guests
can enjoy for months (or days depending on their green thumb) to come.
And they add a nice earthy touch to your wedding.
Your Favorite Coffee
Plenty of people these days drinks coffee whether it's straight black or
loaded with caramel syrup and coconut milk. Either way these little
coffee bag favors will give guests a taste of your favorite morning brew.
Geode Place Cards

These unique geodes are a creative way for guests to find their
dinner table. Find a friend with great handwriting to write the
guest's name and table number and not only have they found their
seat but they also have a new decoration for their house! And
they're a step up from the usual paper folded place card!
Glasses To Go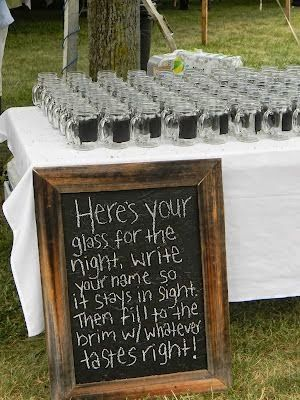 Offer guests mugs, wine glasses or mason jars with a small chalkboard
on them. Let guests write their names on the front so they can keep
track of them  all night and fill them with their favorite liquid. At the
end of the night they can take them home and reuse them over and over!