Featured Venues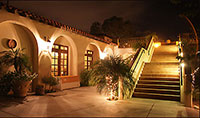 SECRET GARDEN
The Secret Garden is a picturesque, historic estate nestled at the base of South Mountain. Built in 1929, this truly distinctive and memorable venue captures the old-world romance, character and charm of days-gone-by. We offer an intimate setting, rich in history that is ideal for wedding ceremonies and receptions, corporate events, and social functions.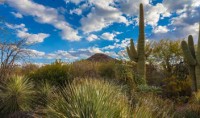 DESERT BOTANICAL GARDENS
Centrally located in the heart of breathtaking Papago Park, the Desert Botanical Garden is a naturally beautiful setting for your special event. The Garden is one of Arizona's most inspiring venues and is located on the border of Scottsdale, Tempe, and Phoenix. Choose from open air pavilions, outdoor terraces, conference rooms, historic banquet halls, and scenic courtyards. Venues are available for both daytime and evening events held year round between the hours of 7am and 11pm.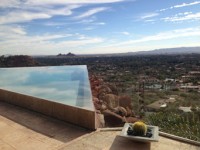 BELLA PALAZZO ESTATES
Whatever your occasion, whatever your need, Bella Palazzo has assembled a vast portfolio of architectural styles, decor presentations, and prime locations, that stretches all over the valley.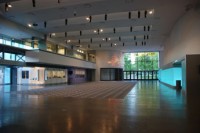 SCOTTSDALE CENTER FOR THE PERFORMING ARTS
The Scottsdale Cultural Council's' rental program provides opportunities for businesses, community organizations and individuals to host special events – from large trade shows, festivals, concerts and theatrical facilities and resources of Scottsdale Center for the Performing Arts, Scottsdale Museum of Contemporary Art and Scottsdale Civic Center Park.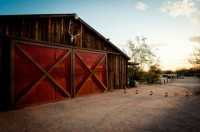 DESERT FOOTHILLS
This breathtaking Sonoran Desert venue provides an unforgettable event for intimate groups as small as 50 to large events over 1000. Our North Scottsdale/Phoenix venue is THE choice for all event planners looking for that unique venue for the corporate event or destination wedding.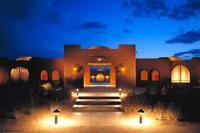 LOS CEDROS
You can experience the rugged beauty and breathtaking sunsets of the southwest, all while casually sipping a fine wine in the elegantly refined surroundings of Los Cedros. Guests can partake of the best of multiple cultures and worlds. The focus of any event can be tailored from western and equine, to an exotic Moroccan motif.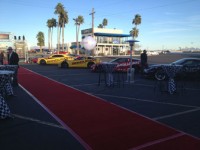 BONDURANT SCHOOL OF HIGH PERFORMANCE DRIVING
Everything from black tie to Box Lunch.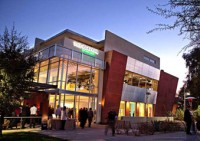 CLAYTON ON THE PARK
The Clayton on the Park is a striking new Scottsdale wedding and event venue ideal for parties and meetings of all kinds: wedding receptions, corporate seminars and evening receptions; holiday parties, birthday and anniversary celebrations; bar or bat mitzvahs, charity galas, high school proms and sweet sixteen parties.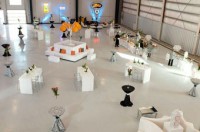 EVENT SERVICES OF AMERICA HANGAR
Located within Scottsdale Airpark, this modified air hangar is perfect for large groups wanting a modern edge..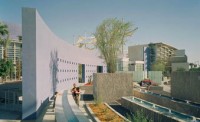 MESA ARTS CENTER
Whether you're planning an elegant outdoor wedding ceremony, a stand-out theater performance, or an all-day corporate meeting, our Event Services staff will provide personal attention to ensure your event is a spectacular success. Our wide range of facilities across three campuses in the heart of Downtown Mesa offers multiple options for every vision and budget.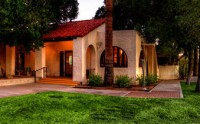 SHEMER ART CENTER AND MUSEUM
Whether you are planning an intimate ceremony or elegant reception, the Shemer Art Center is the ideal location for every occasion. We encourage you to tour the Shemer and discover the many venues available for a ceremony, cocktail hour, reception, rehearsal dinner, anniversary party, birthday party, Bar Mitzva, memorial service, corporate and non-profit meeting, retreat, luncheon, or holiday party.