Enjoy Dream Weddings And Elegant Dining
Such an exciting rite of passage and landmark in our lives! We understand that everyone's wedding and their vision is unique to them. We help brides and grooms bring those visions into reality. Having orchestrated literally thousands of weddings in the Phoenix area over the past 13 years we believe the planning process should not be stressful, but rather enjoyable. And, it will be when you have confidence in the people guiding you. It is our job to allow you to be a guest at your wedding, all while providing one of the most talked about elements… The Dining Experience!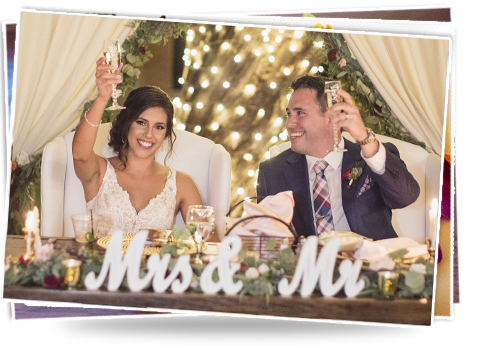 Our wedding was a wonderful success, absolutely perfect, and exactly how I'd envisioned it! I really have to thank you and your staff for making that all happen!

Read more about what others are saying about Creative Hands Cuisine on Wedding Wire! You'll find lots of testimonials there.
Contact Us For Help Planning Your Next Event
We Can Help

Planning your event presents many challenges… That's where we come in. Let us help you create a one of kind culinary concert containing elements of great food and service your guests will remember!
Contact Us

If you'd like help now or have questions, just contact us .
3035 N Maple, Mesa, AZ 85215
Phone: 602.628.1534
Fax: 480.588.8408
info@creativehandscuisine.com