Social Events Catering & Private Chef Service

DIFFERENCES THAT MATTER FOR CELEBRATIONS
No time to plan a special birthday, anniversary, bar mitzvah or intimate dinner party?  No fear!  We can easily take away the stress and worries that can go along with planning special events.  Creative Hands has much expertise in putting your mind to rest so you don't have to worry about being embarrassed in front of friends and family.  You get to actually be a guest and savory the same experiences as the other guests while creating last memories.
PRIVATE CHEF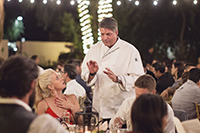 Growing up all of us recall how the family always gathered in the kitchen of the home to share good food and plenty of laughter. The kitchen really is the heart of the home.  We can provide that feeling  for our clients minus the laborious part of cooking your own food.  Our personal chefs are excellent at coming into a client's home kitchen or rental kitchen and preparing wonderful cuisine in an open, warm and entertaining environment.  From culinary demonstrations to hands on cooking with the chef.
PRIVATE PARTIES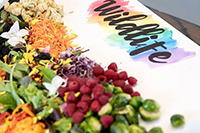 Everything from baby showers to bah mitzvahs.
HOLIDAY FESTIVITIES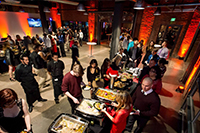 We can cater your intimate family get together, as well as your company's holiday bash!