This upcoming Thursday kicks off the 2016 NFL Football season, and we couldn't be more excited! Game days are the perfect time to get together with your friends and family to cheer on your favorite team. If you want some delicious inspiration for your next football party or tailgate, then read on!
Throwing football-themed parties or tailgates can be so simple, yet so much fun; all you need is a great drink and some yummy snacks to make it a blast! We'll show you some of our favorite recipes for a little bit of game day inspiration.
Having your guests all eating dip out of one bowl can be messy and everyone can get congested around the bowl (and HELLO double-dippers, we see you). Single serve chips and dip cups are so easy to assemble, you can do so many variations of them, and your guests are free to grab a cup and mingle or watch the game without having to keep returning to the crowded dip bowl. Our favorite variation is so simple: just choose your favorite guacamole recipe and place it in individual cups, place a few tortilla chips into the cup, and you're set to go!
Skewers are another appetizer that is so easy and versatile and can be eaten straight off of the grill. All you need is meat and veggies that are cut up into bite sized pieces, season them with your favorite spice blend, thread onto a wooden skewer and pop them on the grill. We've chosen salmon skewers with red onion and multi-colored bell peppers that create a skewer that is sure to wow your guests.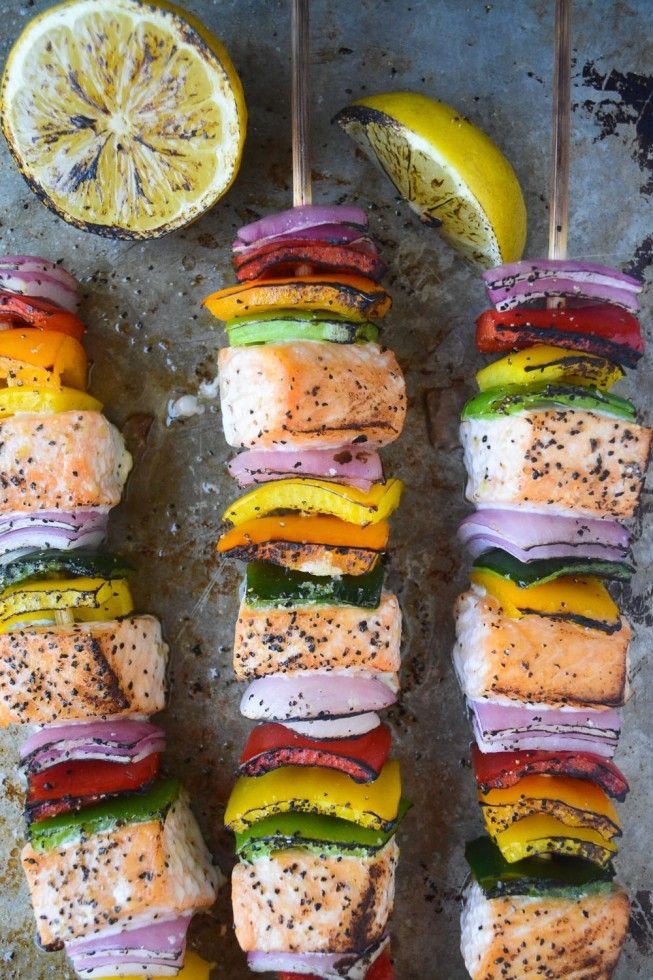 If you're looking to stay on the lighter side and add some football spirit to your menu, we're loving how adorable these chocolate covered strawberries are! Simply dip the fruit into some melted milk chocolate and then pipe on football stitching in white chocolate to make an easy desert that looks so great.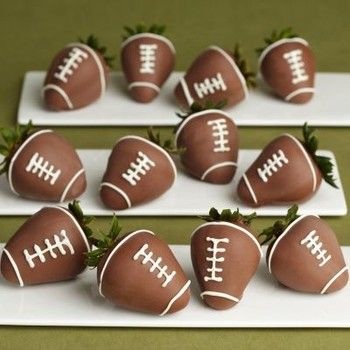 Lastly, you can't watch football without a drink in your hand! The classic ice chest full of beer is always a hit, however our recipe for caramel apple sangria is sure to impress. Simply mix together one gallon jug of apple cider, one bottle of pinot grigio (or any white wine you prefer), one cup of caramel vodka, then top it with some cubed apples! YUM!