With it officially being spring, your brunch parties are going to need a little color added to the table. Spring calls for bright colors and bright fruits and we have some great ideas for your next gathering!
Just Peachy
We just love peach as an accent color; it's so spring-y and adds a bit of warmth when used with gold utensils. Peach also looks great against a dark wood or a light wood table. As for your table's centerpiece you can use lots of bright colored flowers like pink, orange, red, and purple along with white flowers and greenery to create a full look along your whole table. Add a small peach to the center of each plate on top of a folded napkin for a little extra flair!
Green with Envy
Your guests are going to be green with envy after seeing your tablescapes when you use greenery. Greenery is the hottest trend among florists for 2017. More and more brides have been using greenery as a replacement for flowers for more of a minimalistic look, and we love it! Greenery adds a little pop to a boring white tablecloth and they come in so many different styles for every party need. Whether you need large leaves to cover the table to just a small leaves to accent here and there greenery has got you covered. Greenery looks great paired with white flowers and copper plate chargers and utensils. The 2017 Catersource Convention already has jumped on the greenery trend and has already done wall décor, check it out on their Instagram! Link below: https://www.instagram.com/p/BRlwNq7DU6X/?taken-by=catersource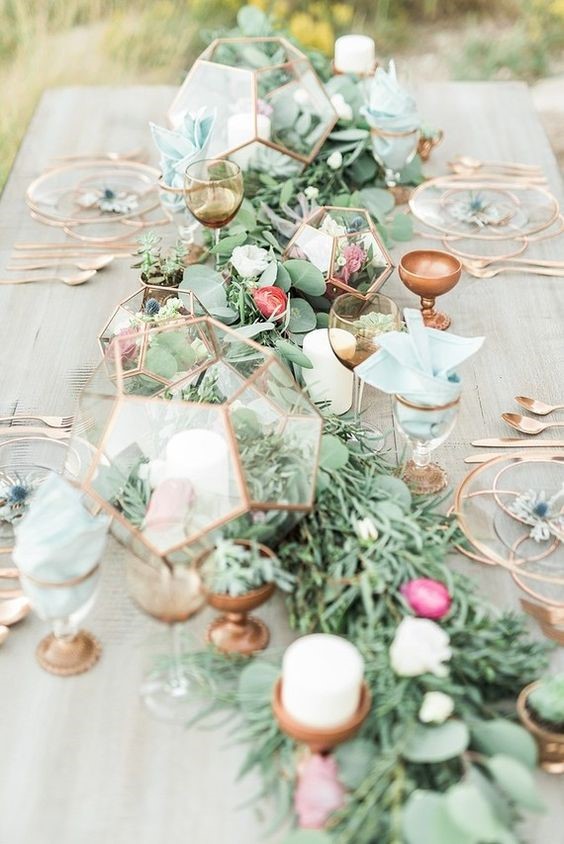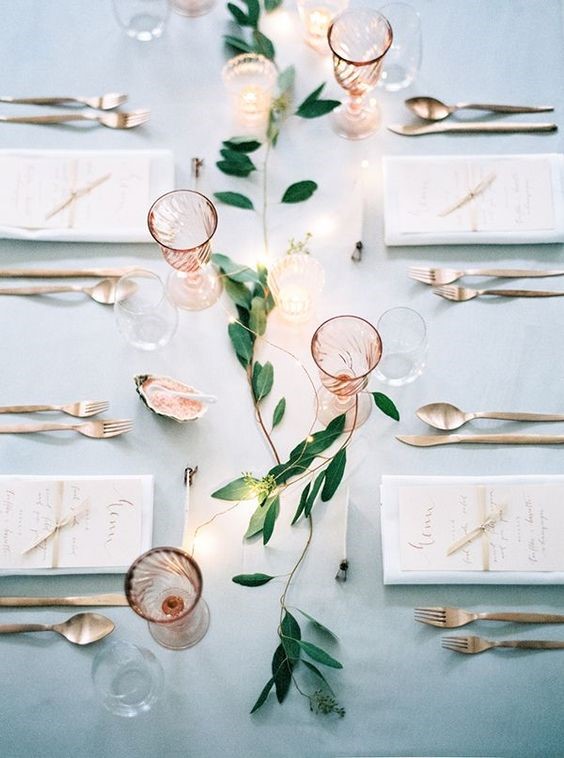 Easter Brunch
Want to have the best Easter Brunch tablescape? Don't go for the classic electric pink, purple, green, yellow, and blue; pick one classic Easter color and use the lightest shade. Using all the brightest colors may make your tablescape seem more like a child's party rather than a classy adult brunch. We like light blue as an accent color that is more of a neutral so that you can also accent with other colors as well. And don't forget about tulips as a classic Easter flower centerpiece! Looking for a little extra fun, try doing this bunny ear napkin fold!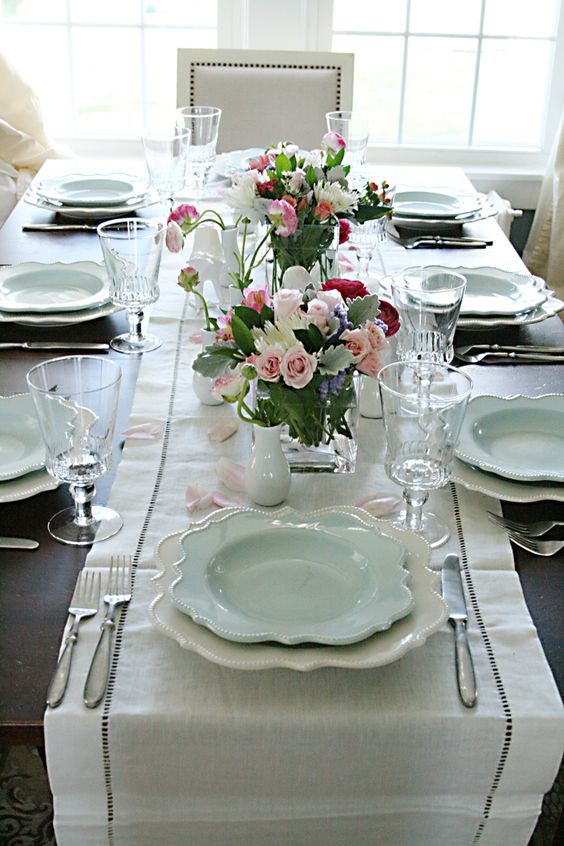 We hope you love these tablescape ideas as much as we do, if you have any tablescapes you'd like to show off please comment below!