With Valentine's Day less than a week away,
what better way to get into the loving spirit than reading a heartfelt proposal story?!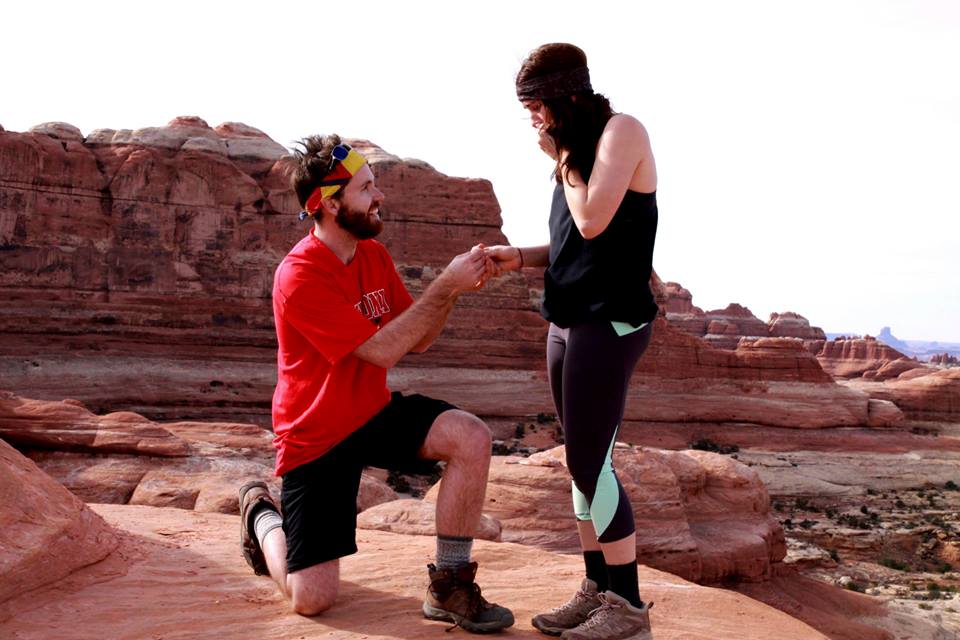 Tom & Danielle
—
I first met Thomas at the weekly improv comedy show at the University of Arizona that my roommates and I would always attend in order to avoid doing homework. Tom and I had all of the same best friends, so it was inevitable that we would meet. After many nights of watching Breaking Bad, talking about our passions and future ambitions, and lots of hiking, Thomas took me to see the movie Argo. Despite holding hands throughout the movie, I refused to let him call it a date. A few weeks later, he asked me to be his girlfriend during homecoming weekend, after a candlelit guitar serenade.
We have been inseparable ever since, from surviving the rest of our college years together to moving to Colorado right after graduation. We love sharing adventures together, whether it is camping on a glacier in Canada, driving around Oahu, or snowmobiling in Breckenridge.
I had known since we started dating that this was the person I wanted to spend my life with — I could picture us growing up and growing old together. I didn't get sick of being around him all the time, and he helped me make one of the best life decisions to date — adopting a cat while we were camping in Sedona!
Thomas proposed on a weekend camping trip in Moab, Utah. We were hiking in Canyonlands National Park with a couple of friends, one of whom is a photographer. Tom Mentioned that we should take a couple of cute couple-y pictures, which I immediately said YES to (I should have known then – he never wants to take gross kissy pictures!). After a couple of shots, I turned around to see him on one knee. I was so surprised and overwhelmingly excited to say YES to spending the rest of my life with him. I couldn't hold my tears back any longer when he told me that he had already asked my dad for permission.
It has been an incredible ride full of travel, laughter, and love, and I can't wait to see what our future holds.
—
It is certainly hard not to think about your own significant other when reading such sweet stories like this! Thomas and Danielle are an incredible couple, and we can't wait to see what their future brings (hopefully more amazing pictures like these!).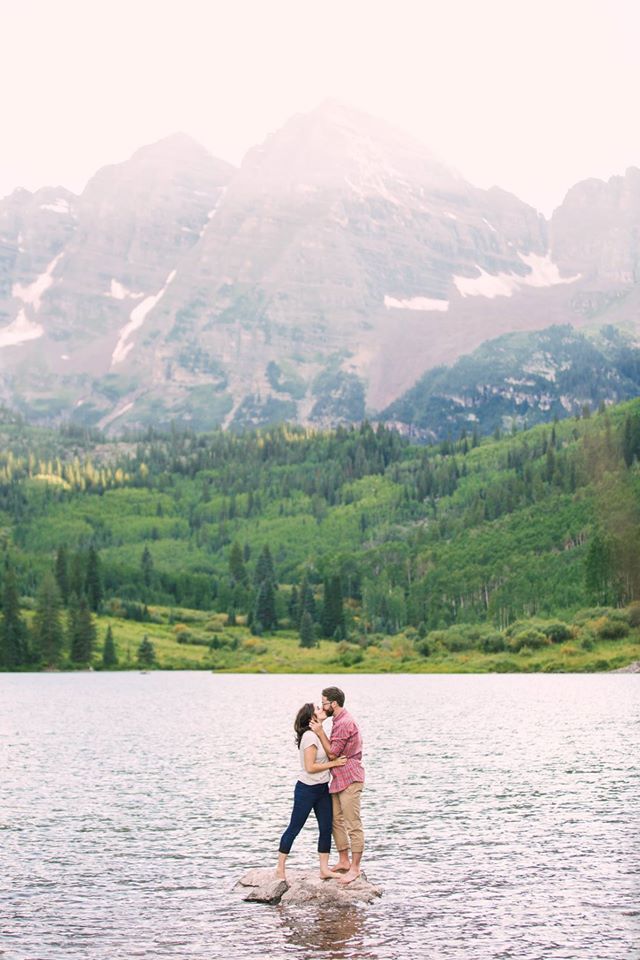 Happy Valentine's Day to all the other love birds out there!