What's Trending In 2016?
2016 is going to be a great year for weddings! There are so many fun, new trends being introduced. Here are some of my favorites!
1. His and Her Cocktails: Why not feature your favorite cocktails at your reception? Rather than doing a simple signature drink, you get to showcase a bit of both the bride and groom's personalities! By offering up these two signature cocktails in lieu of a complete open bar, the savings are outstanding. Including your "His and Her Cocktails" with a selection of your favorite craft beer and wine is a great way to give your guests the options they want while still saving on your budget!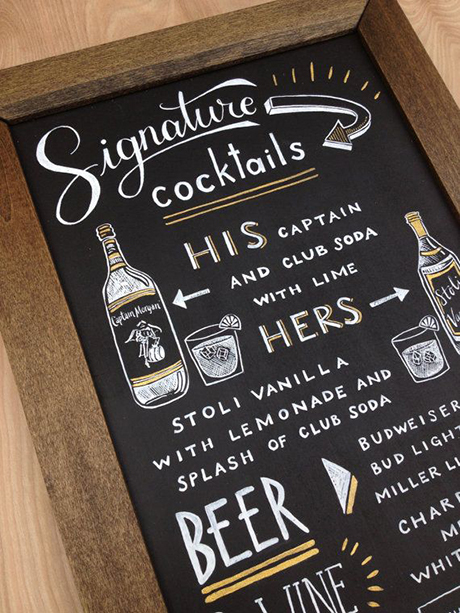 2. Naked Cakes & Hand Painted Cakes: With the wedding cake typically being a focal point of your reception, it is important that you pick something beautiful and one that reflects the personality of your relationship. Naked cakes began trending in 2015, and they will continue to be at the forefront of the cake scene in the year to come! Adorn the cake with flowers, succulents, or greenery, and you have a visual masterpiece fit for your rustic elegance affair. Hand painted cakes will also make a big appearance this year. With bold colors, metallic, and delicate prints, these cakes will really make a statement!
3. A Step Away From Florals: In 2016, we will see a lessened presence of traditional floral centerpieces and a shift to lush greenery on tables with berries and fruits, and even hanging arrangements. This trend continues the rustic elegance trend that we have previously seen in the industry.